About Markus Hochholzer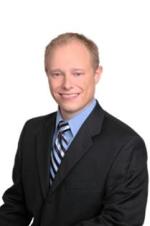 Markus Hochholzer
Contact Information
Mobile: 480.239.7176
NMLS #: 321787

Office Address
2055 E Centennial Cir
Tempe, AZ 85284
"Markus did an excellent job of guiding me through an important transition in our family's life. His feedback and advice was always frank, constructive and right on target. I highly recommend him! Excellent service! Excellent all around!" G.C. –Client for Life
Markus Hochholzer is Peoples Mortgage Executive Group.
For more than 12 years he has earned a reputation in providing discreet, tech-savvy and practical guidance to a clientele ranging from first time buyers to developers, Fortune 500 conglomerates and international business owners.
Born and educated in Nürnberg, Germany he immigrated to the US in 1995 to further his education and has since made Arizona his home. Markus provides his services in English, German and Vietnamese and is an active volunteer for Spread the Love and the WWF.
His personal goal is not to sell his clients, but to consult and educate them on all aspects of their real estate transaction. He believes that with the market changing directions educating will be the future of our industry.